The collaborative tool for teachers.
CHECK IT is a tool for teacher coordination. You will be able to follow the progress of your students in an efficient and effective way.
WEB PLATFORM
MOBILE APP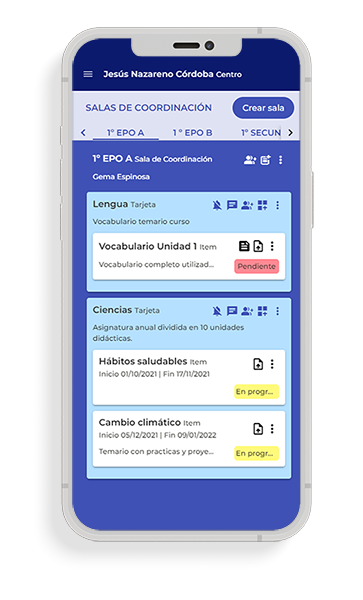 Coordination rooms
Set up coordination rooms to monitor your students from the different educational stakeholders involved. Upload documents, manuals and interactive material associated with each topic.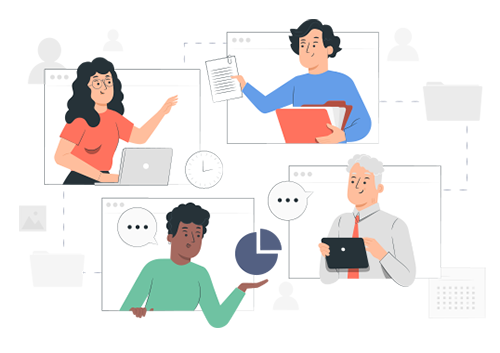 What Check it offers you
Quickly visualise the achievement of objectives.
Check it is an application for managing information between teachers. A collaborative tool for sharing and keeping up to date with the contents of your educational centre.

WEB APPLICATION AND MOBILE APP
You can access it through your PC with our web application, or download our app for Android. Manage centres, rooms and cards from anywhere.

MULTI-CENTRE MANAGEMENT
Access all the educational you work with from the same place. You can create, edit and manage them all from the same application.

ORGANISE BY COURSES OR SUBJECTS
You can create and share content according to your needs. Create rooms, cards or items according to the type of content or teachers who will collaborate.

NOTIFICATIONS
You will receive notifications in real time when new content is added to one of the cards in which you are a participant.

COLLABORATIVE CHAT
Communicate through chats with the members of your collaborative group.

DOWNLOADING AND UPLOADING MATERIAL
Upload and download educational material in each card group. Access resources of interest to your school.
How Check it works.
Improve communication, optimise resources

CREATE AND ORGANISE YOUR CENTRES
Access all the educational centres you work at from the same place. Create and edit.
CREATE AND EDIT CARDS
Each room can be divided into cards that can be courses or study groups. You decide how to organise them. You can create, edit or delete as many cards as your room requires and add the teachers who can participate collaboratively in them.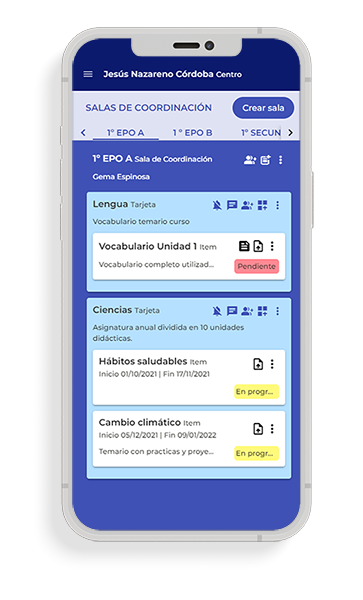 COLLABORATIVE ROOMS
Work as if you were at your school. Create coordination rooms to monitor your students and divide them by subjects, courses or topics.

CREATE ITEMS AND UPLOAD EDUCATIONAL MATERIAL
Each card can contain different items. These items can be assignments or topics. Describe what type of item it is and assign downloadable materials to it.
Partnering
This project is integrated within the Integrated Bilingual Model.

Ready to optimise your school's communication?